25 Most Revealing WWE Instagram Posts Of The Week (April 15th)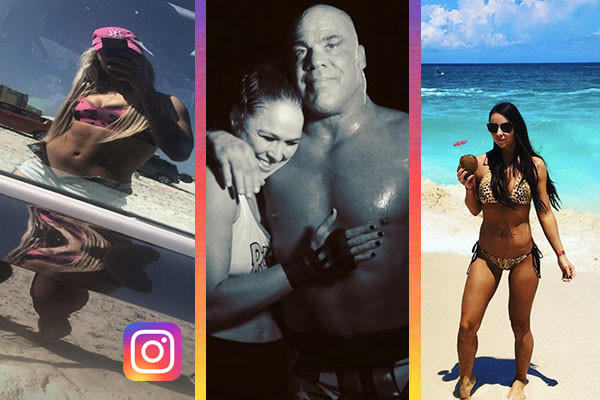 So that's it: WrestleMania is done for another year and now the post-PPV hangover can properly kick off. And really, despite a few odd moments (and a divisive low point for the tag team championship in particular), it was a good event. The numbers don't lie, after all, as year-high figures for Raw and Smackdown were matched by huge subscriber numbers for Mania itself.
If he hadn't apparently fallen out with Brock Lesnar - just after handing him a short-term contract extension - Vince McMahon would probably have been delighted all round. But you can't make best boy Roman bleed off-script and not expect your ears to stay unbashed...
Now attentions turn to The Greatest Royal Rumble, where Rey Mysterio might return, where Chris Jericho will return - including to face The Undertaker in the match Rusev apparently threw away - and where Taker might kick off a "more frequent schedule" of wrestling. Whether you want to see that or not depends on how you feel about his ability to stay watchable in his twilight years.
There's also news of Dolph Ziggler's possible exit, championship plans for AJ Styles and rumours of Bray Wyatt's story progression leading him to Sanity. And through it all the superstars took to social media in the usual way to show off some insight into that wrestling life.
This was the week in WWE Instagram...