FIFA 19: 10 Stadiums That Need To Be In The Game
9. Parc Olympique Lyonnais (Lyon)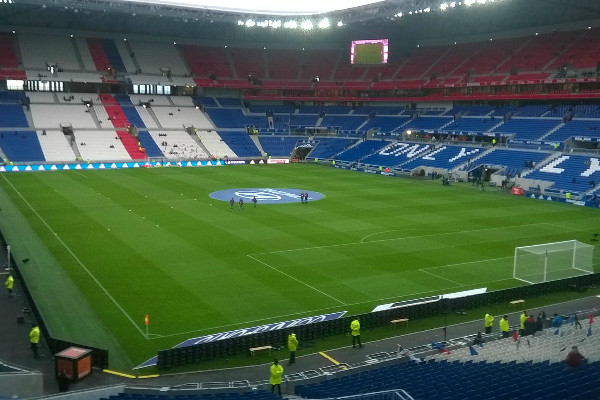 We whinged about this one last year, and we're about to do so again.
The only two Ligue 1 stadiums EA bothered with in FIFA 18 were PSG's Parc des Princes and Marseille's Orange Vélodrome. Meanwhile, other massive French sides like Lyon and Monaco were forced to look on from the sidelines with envy.
If EA can only pick one other stadium from the league, then it must be the sumptuous Parc Olympique Lyonnais. Although Monaco's Stade Louis II is an Art-Deco wonder, it lacks the scale, visual appeal or atmosphere that EA crave; selling crowd participation and the idea that stadiums are alive has become a pressing concern in FIFA.
Lyon's ground will host the 2018 Europa League final this May, and it's a brand-spanking new arena for one of France's most famous clubs. Get it in the game, EA, so fans of Ligue 1 can pick teams other than those from Paris or Marseille.